Webinar - The Ultimate Guide to Exit Interviews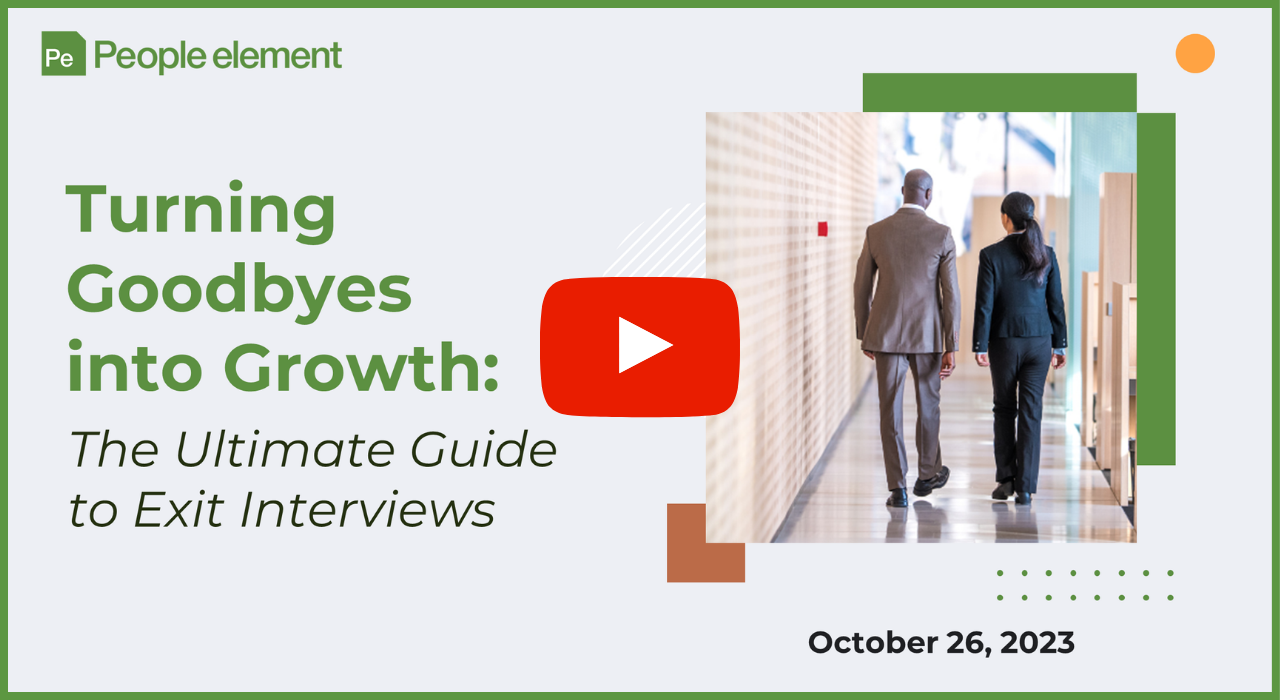 In this webinar you will find:
Why Exit Interviews are important

How to boost employee participation

How Exit Interviews are conducted

Example questions to ask

How Exit Interviews can improve onboarding

Exit Interview best practices

How to streamline Exit Interviews
What really goes into having a successful exit interview strategy?
In this webinar, we dive deep into exit interviews. We cover best practices, how to increase participation, different approaches to collecting feedback, provide example questions, and much more. This is your ultimate guide to exit interviews.