Webinar - How Enhancing Communication Channels Boosted Engagement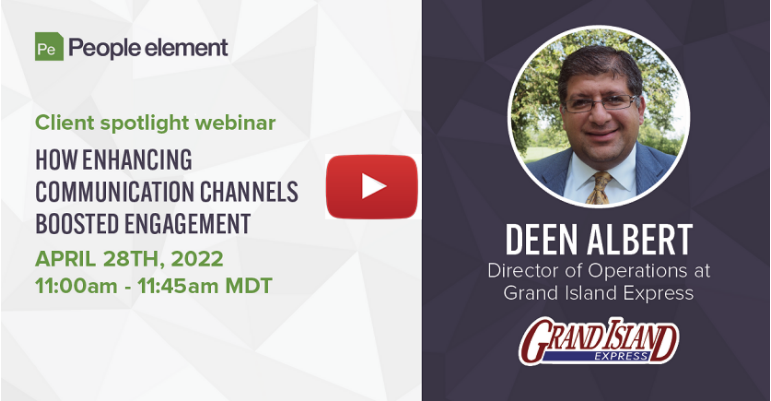 In this webinar you will find:
In this webinar, Deen Albert, Director of Operations at Grand Island Express, joins Tom Horne to discuss how enhancing communication channels with his team has boosted engagement and transformed his workforce for the better. Grand Island Express has made TCA's 'Best Fleets to Drive For' top 20 list for ten consecutive years, and in 2022 has entered the 'Best Fleets to Drive For' Hall of Fame.
How are HR leaders using people management solutions to understand their employee experience and inform HR decisions?