Webinar - Know Before They Go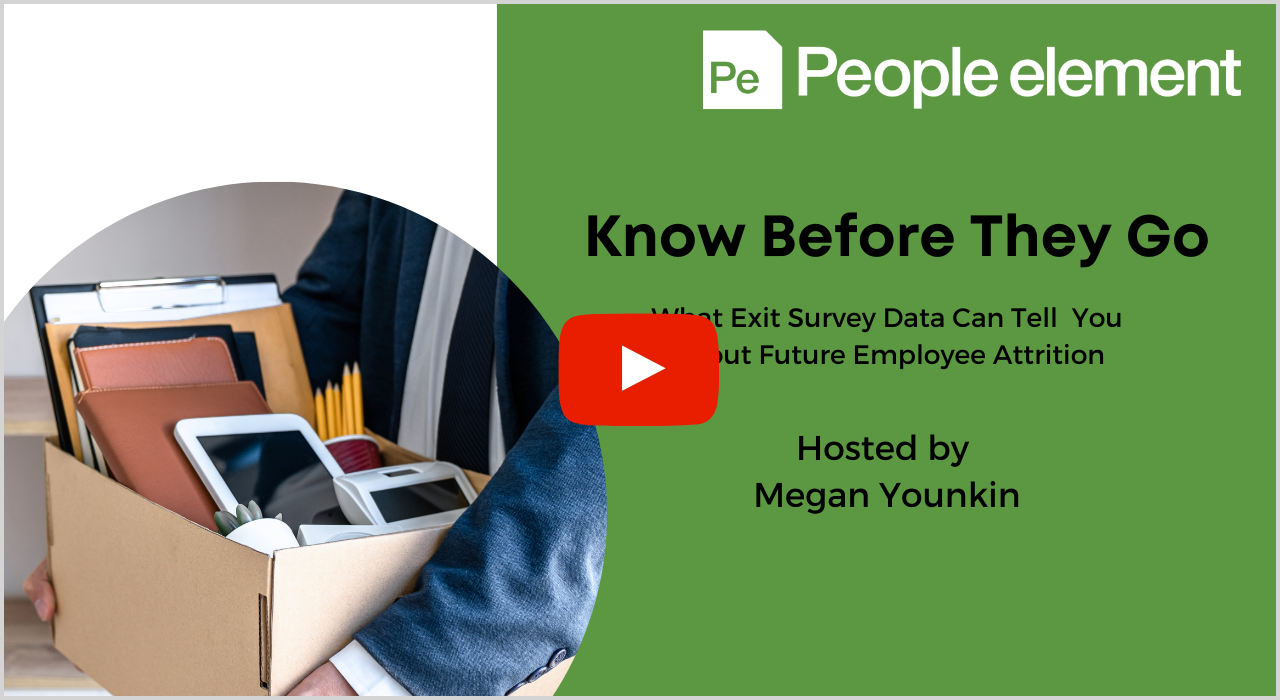 In this webinar you will find:
Join us as Megan Younkin, Senior Experience Manager and Thought Leader at People Element, shares tools and tips for keeping the best from going out the door. Megan will share how retention is trending, how to maximize the benefit of exit interviews, and insights from People Element's survey research to help inform on top reasons people are leaving.
Whether you're already feeling the impact of the Great Resignation, or looking to take proactive steps before it's too late, you won't want to miss this webinar on employee retention.