Webinar - Leveraging Manager 360 Feedback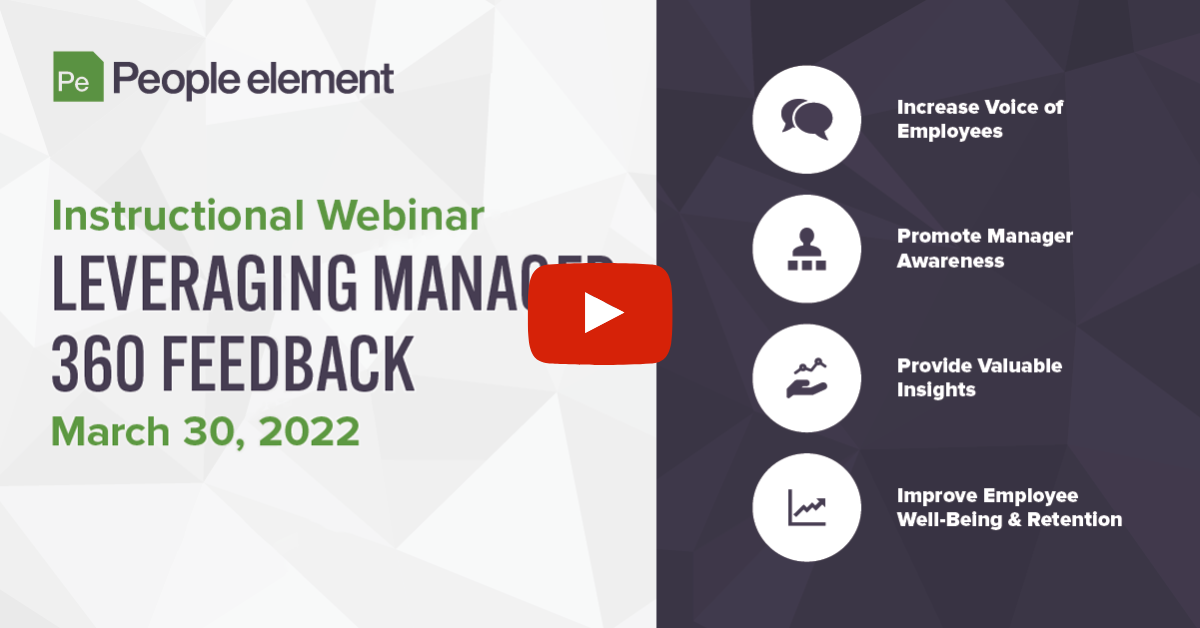 Manager 360 Feedback: The Missing Link to Improving Manager Performance.
In this webinar you will find:
Having the opportunity receive feedback from key stakeholders is critical for professional development. In this webinar you will learn the purpose of a Manager 360, as well as how you can use it for continuous growth and open communication in your organization.