Webinar - How to Leverage Employee Feedback for Success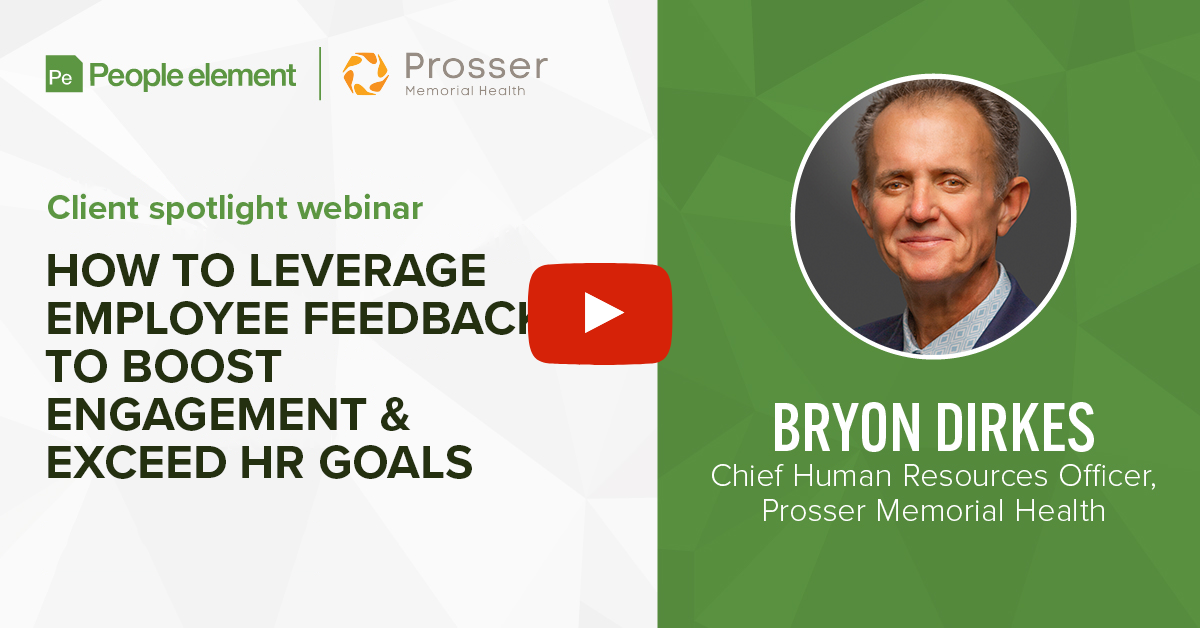 In this webinar you will find:
Hear from Bryon Dirkes, Chief HR Officer at Prosser Memorial Health, on how his team has been able to increase employee engagement levels with a strong employee listening strategy. We will explore what tactics they are using to achieve success and foster a strong culture despite facing industry obstacles such as the pandemic, nursing shortage, burnout, and the 'Great Resignation'.
Curious how other HR leaders are using employee feedback to boost engagement and exceed their HR goals?