Webinar - Driving ROI Through Employee Surveys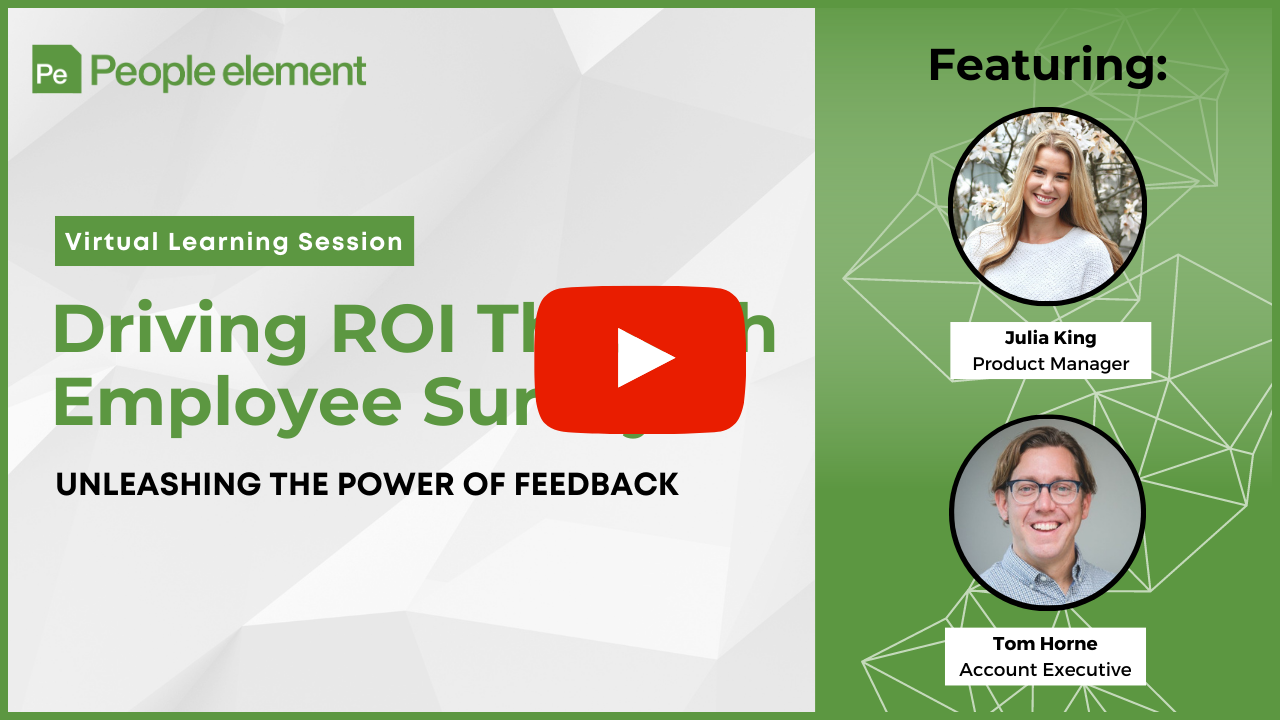 In this webinar you will find:
How to create ROI through continuous listening for the full employee journey
Valuable insights into the science behind employee surveys
A guided walkthrough of how to turn data into actionable insights
Behind-the-scenes look at People Element's survey platform
A sneak preview of the latest features launching this summer
How can you create real ROI and drive profitability with employee feedback?
In this webinar, we cover how you can drive ROI for your organization through employee feedback and continuous listening. We walk you through where you can see positive business outcomes and how HR can actually boost profitability.